85 – 115 – 125 KM of Authentic Cycling for all
Sunday, 17th of March 2024 – 35th Edition
Welcome to the 35TH International cycling event for all OCCIDENT BILBAO-BILBAO
We will be waiting for you the 17TH of march 2024!
As from its beginnings, in the year 1988, the "Cycling event OCCIDENT BILBAO-BILBAO", is characterized by two main aspects that permitted the event, on one hand, to have his own particularity, and on the other, to achieve year after year a numerous and varied participation.
Firstly and essentially, it was fundamental, as of the first edition, that the Event was a happening of Cycling for all, created for all kind of cyclists and therefore generating satisfaction for all participants. That is why we find ourselves in la OCCIDENT BILBAO-BILBAO with a wide range of different profiles of participants, all fans of the bike and this beautiful sport.
Secondly, what defines and characterizes la OCCIDENT BILBAO-BILBAO, are the enormous means of all type, available for the participants, which makes that everyone feels and lives this "Event" as a true protagonist.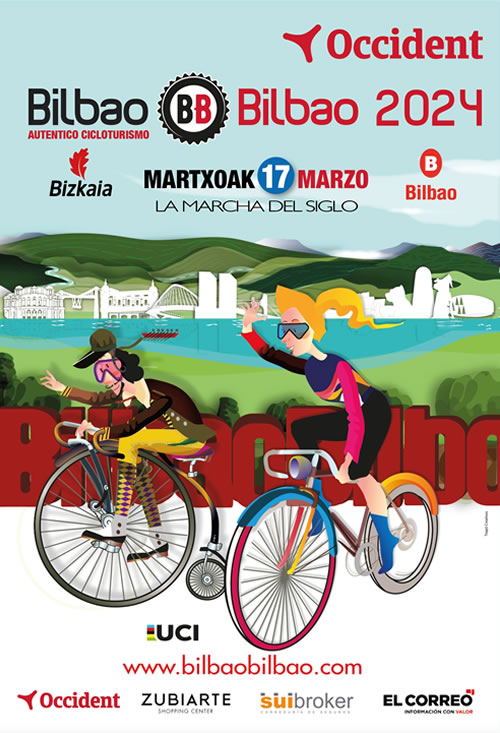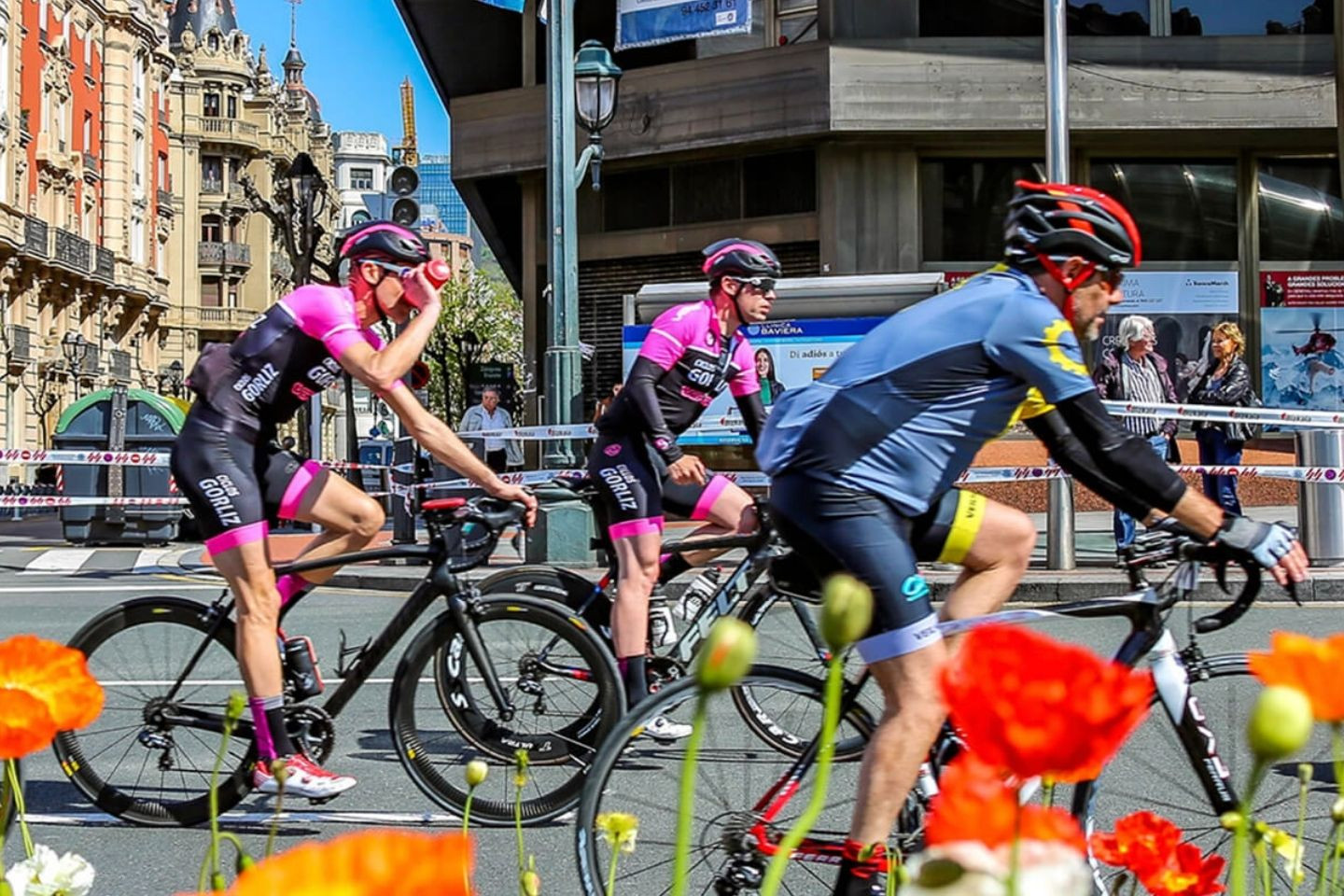 Hence, and because of this philosophy, it is not accidental that we have in la OCCIDENT BILBAO-BILBAO 5 starts every 15 minutes, that way making it impossible to establish some kind of classification. Each rider can decide for himself, only having to respect a large margin of time for arrival, the physical effort he is going to put in that day, knowing that every finisher will receive the same trophy.
We have to recognize, to our surprise in the beginning and to our satisfaction always, the results obtained through out these years, while many thousands of cyclists have enjoyed la OCCIDENT BILBAO-BILBAO intensively, that way that many of them repeated various editions.
We will be waiting for you the 17th of march 2024!